​Only about 3-5% of people write down their goals consistently. That's NUTS! It's no coincidence that these people also tend to be the most accomplished in their field.
The Habitude Warrior Method is designed to make your goals a reality. You need to move those abstract desires from your head onto paper so that you can have a tangible representation of what you want and an actionable plan to help you achieve.

To obtain your goals, you must first identify what they are.



Make it Happen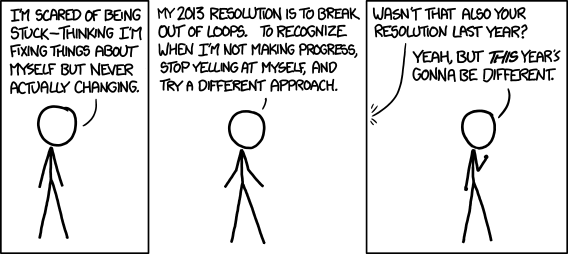 From the poll results, you can see that many people - maybe even you - think they can achieve their goals with a passive attitude. But this is not the case.
If there is something that you want to make happen, you have to make it happen. The world isn't going to do it for you while you sit and wait. You have to follow your dreams all the way through to the end without leaving things up to chance.